Alegra, a leading technology company in Latin America seeks to be the accounting software of the African SMEs
The company is part of the Endeavor high-impact entrepreneurship network and has more than 365 thousand registered users across 3 continents.
Alegra, the cloud-based invoicing, accounting, and administrative management software for micro, small and medium businesses leader in Latin America, started its expansion to Africa with localized versions for South Africa, Nigeria and Kenya. Alegra will seek to help SMEs to manage, control and grow their business by an all-in-one solution that doesn't require advanced knowledge in accounting to use.
The Latin American company co-founded in 2013 by Jorge Soto and Santiago Villegas, is landing on the African continent bringing its value proposition to SMEs as a software that enables organizations to manage their business from a fully integrated Web App and a mobile app, from anywhere, anytime, as it is on the cloud platform.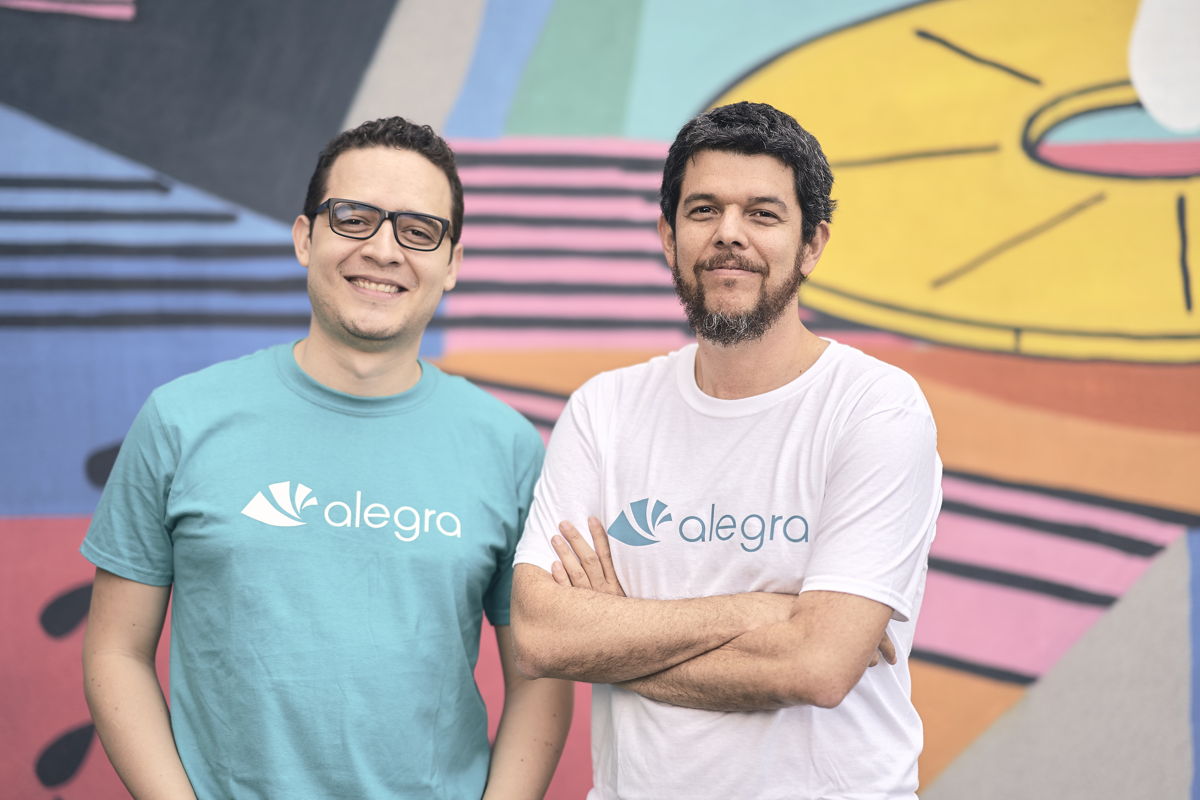 Santiago Villegas, Cofunder & CTO, and Jorge Soto, Cofunder & CEO
Alegra, which has more than 365 thousand registered users across over 25 countries, decided last year to launch its English version in 2020, goal which it's achieving despite the globally complicated economic situation. "We have worked on our English language versions localized to South Africa, Nigeria and Kenya since 2019, and we are truly excited to accomplish it now. Globally, we are living hard times, but the micro, small and medium-sized enterprises form the backbone of the African economy by employing around 60 percent of workers and represents over 90 percent of the business in the continent. They play a major role in the economy, and we are here to strengthen them", stated Jorge Soto, CEO of Alegra.
On the other hand, Santiago Villegas, who serves as the CTO of the company, highlights the experience Alegra has attending SMEs accounting and administration needs by developing a platform thought on the business managers. "We have a 7 years path helping the Latin American micro, small and medium-sized enterprises by developing a very easy to use platform. Business managers don't need advanced knowledge in accounting to use Alegra, we make it intuitive and very easy to use for them so they can easily keep their business organized", he added.
Alegra operates under a SaaS (software as a service) model, where its users pay a recurring fee in order to use the platform. Some of its most highlighted features are:
Movement tracking. Businesses can analyze their performance based on real-time information by tracking invoices history, best-selling products, balance sheet, cash flow, income statement, taxes, portfolio rotation, payments, accounts payable, and other balances.
Integration with other applications. Alegra API can connect with other systems such as Electronic Commerce, CRM, ERP and Accounting System to keep your information updated. Alegra also integrates with Zapier, Shopify, Zoho CRM, Data CRM among others.
Mobility. Have access to business information from any device with an internet connection, anywhere, anytime.
Real-time updates. As Alegra is a 100% online-based application, it's constantly updated to fit the businesses' needs. Every time our users log in, they find a stronger version.
Security. The business' information will always be safe with Alegra as we use the best security systems. Hosted by Amazon's specialized servers, businesses don't have to worry about backing up your information or any expensive infrastructure.
In 2020 Alegra became the first company to obtain financing through crowdfunding from the Colombian Stock Exchange; since 2018 it is part of the high-impact global entrepreneurship network Endeavor; in 2017 it was recognized by the Inter-American Development Bank as an innovative Fintech in the corporate finance management category; and in 2016 it was the winning company of the Latin American edition of the BBVA Open Talent.
Want to know more about us? We're happy to help!
Claudia Barrantes PR & Communications